For boutique owners that want to start a clothing business, how to find wholesale clothing manufacturers in USA to launch a clothing line is the strategic decision for the future of your clothing brand in the USA. People who have never searched for clothing manufacturing companies in the USA become worried about reliable sources to find the right wholesale clothing manufacturers for them. In this article, we will reveal the difference between a domestic and overseas manufacturer, make a list of wholesale clothing manufacturers in USA, and help you find the perfect manufacturers with less time and money, which may help launch your clothing business easier.
Wholesale Clothing Manufacturers In USA vs. Overseas
This is an important thing when you consider a wholesale clothing manufacturer as a partner. Whether you should source domestically (inside the USA) or from overseas. Overseas can refer to any location outside the USA. Since most of the visitors of this site are from North America, we refer to the overseas wholesale clothing manufacturers from China, Taiwan and India. There are significant differences between domestic and overseas manufacturers.
It is widely known that buying wholesale clothing items from overseas manufacturers can be cheaper. But there are a lot of things that you have to consider at the time of making a decision.
Both domestic and overseas wholesale clothing manufacturers have some advantages as well as disadvantages. Let's take an overview at some of the advantages and disadvantages below.
Domestic(USA) Wholesale Clothing Manufacturers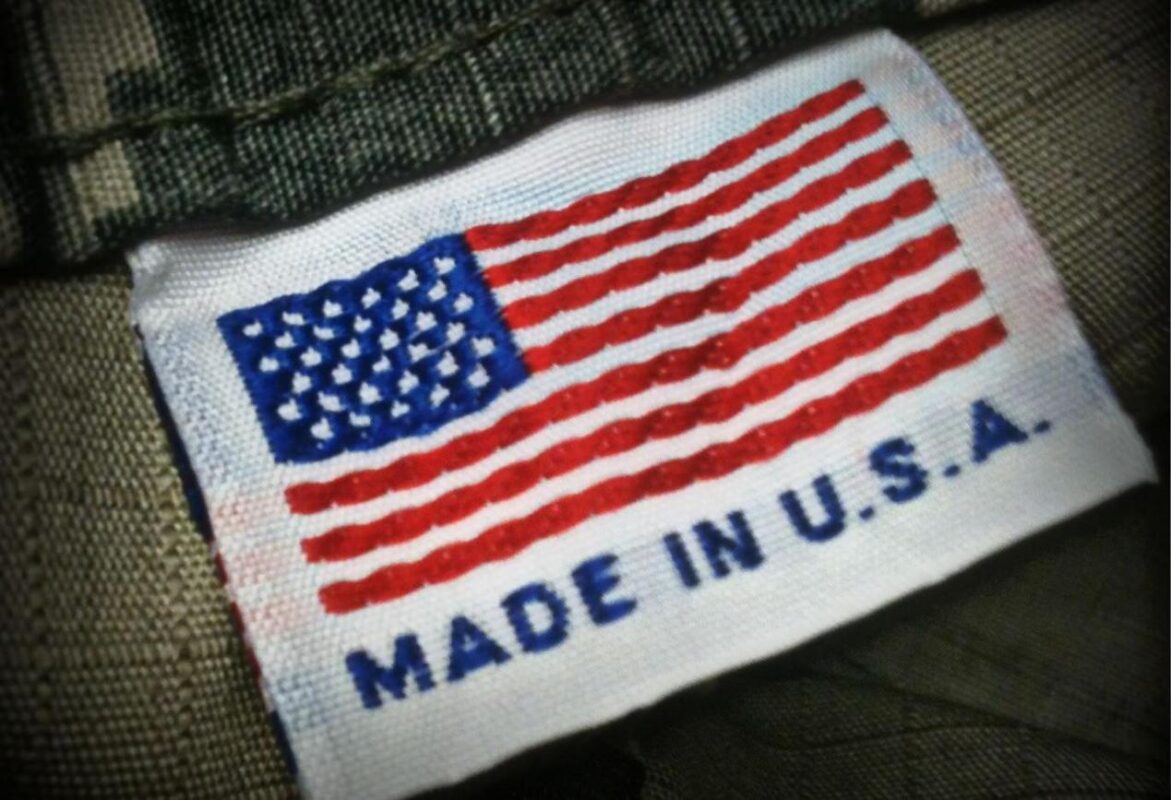 Advantages
The communication medium is easy as well as efficient.
Manufacturing quality is higher.
Marketing and branding are easier for North American-made goods.
Labor standards are higher.
Shipping costs will be cheaper
Shipping time will be shorter
Holiday schedules and time zones are the same.
Your payment will be more secure.
No import duties and tariffs will be applied.
Intellectual property will have the right to protect.
Disadvantages
Manufacturing costs will be higher.
Product choices will be smaller as most of the products are manufactured overseas nowadays.
You have to limit your choices of potential factories.
Now, let's talk about a wholesale clothing manufacturer Beautiful Connection Group from New York, USA. They are a typical domestic example. They are a professional wholesale clothing manufacturing company in the USA specialized in custom women's clothings like coats, jackets, tops and dresses. Company grew alongside their customer base. They work to serve you at their best. They maintain the traditional tech experiences and at the same time look for artificial intelligence technology and the development and utilization of machines. They have always been working hard, trying to become the best high class women's wear based in the fashion industry. They have been working with customers all over the world. Their consistent honesty & integrity in either business or society relations are key factors that make the local and international reputation of their company. You can visit their website at www.beautifulcng.com
Overseas Wholesale Clothing Manufacturers
Advantages
Manufacturing costs will be lower.
You'll get a wider number of factories/manufactures from which you can choose your desired products.
More styles of clothing to choose
You'll get well-established directories like Alibaba which will make everything easier for you to find the best wholesale clothing manufacturers.
Disadvantages
Your customers may have complaints regarding the quality of your products.
Manufacturing and labor standards may be lower.
You have to face a larger minimum order quantity (MOQ) at the time of dealing.
You have to face communication barriers.
You have to deal with the customs brokers and import clearance.
You have to follow different time zones at the time of communication.
You have to spend money for visiting and verifying your wholesale clothing manufacturer.
You have to face cultural differences in negotiating and schedules.
Shipping time will be longer.
You have to pay import tariffs.
Your payment security will be lower.
Your overall shipping costs will be higher.
---
Where Will You Look For Wholesale Clothing Manufacturers?
Now you have known about the advantages and disadvantages of domestic and overseas manufacturers. Right now you have a better idea of finding wholesale clothing manufacturing partners domestically and overseas. So you can start your search. There are a few great places to find your desired wholesale clothing manufacturing partners. Take a look at my list for you.
1. B2B Wholesale Clothing Marketplaces
The first recommendation is the wholesale fashion marketplace Stylepick in Los Angeles, California. Stylepick is an online wholesale fashion marketplace dedicated to inspiring manufacturers and the best wholesale women's clothing vendors through the combination of trendy styles and a user-friendly web interface. It is a virtual fashion district for all vendors and retailers globally. In Los Angeles, Stylepick is able to offer experiential wholesale environments and a mix of the latest and top wholesale women's clothing from different vendors like J.nna, Blue B, Day & Night, Hers & Mine, Davi & Dani, Spotlite and many more.
Here are some overseas wholesale clothing marketplaces you may need:
IndiaMart
Kompass
Global Sources
2. Trade Shows for Clothing Wholesale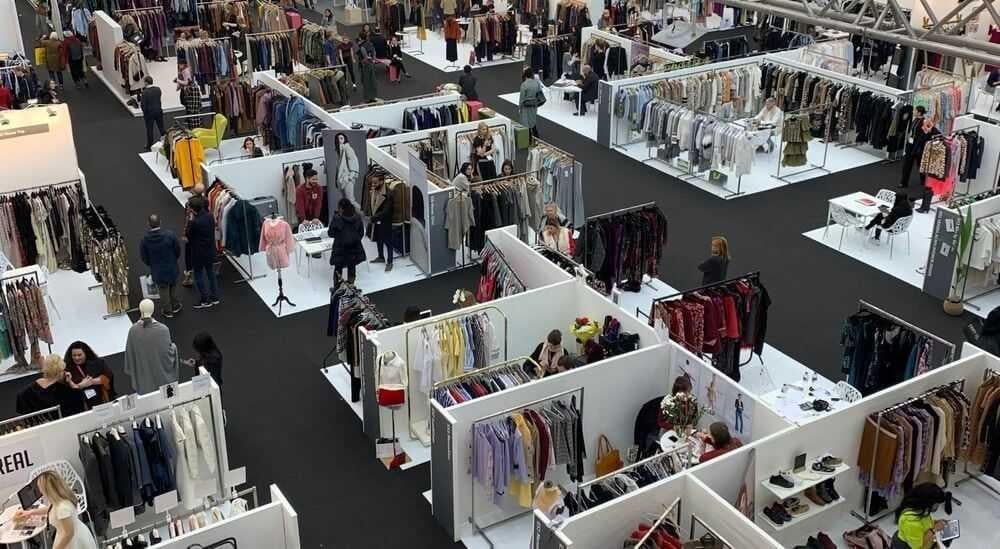 Trade show is an event where you can meet many manufacturers and attend an educational seminar in person to build your network and gain industry knowledge. Trade shows are goldmines for finding your potential wholesale clothing manufacturing partners. Many of the trade shows will help you to meet with clothing factory representatives. They'll help you to source fabrics. Here are some popular trade shows that are held in USA every year.
3. Local Fashion Schools
How many people know about Local Fashion Schools? It is a great way to find your desired wholesale clothing manufacturers. These fashion schools are a great source of the different types of wholesale clothing manufacturers and suppliers since they have to maintain a good relationship with them. Ask them through a call or email for referrals to local wholesale clothing manufacturers that can help you with your project.
4. Google Search
It's the fastest way to find wholesale clothing manufacturers, just type the keyword "wholesale clothing manufacturer" in the google search box, and you will find a bunch of them, but you need to take time to find out if they are qualified and secure. Usually, the websites of the manufacturers are outdated and are not optimized properly by Google. So you have to search in depth.
Try to make your keywords very targeted. Don't search only for "wholesale manufacturers". You have to search in a more specific way by searching the targeted keywords like "t-shirt manufacturers" "best jeans manufacturers in china" and many more.
You should check the reviews and ratings for the manufacturers to see if they are approved by other boutique owners. These reviews will be helpful for you to make your best decision.
Shorten the List And Visiting Wholesale Clothing Manufacturers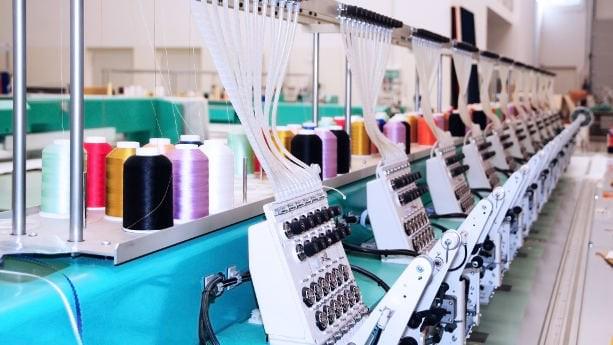 Now you know the way to find the manufacturer and may get a list of your favorite ones. Now you should try to shorten your list to a handful so that you can start collecting some samples based on your final products.
When you start to shorten the list, a good strategy is to select the factories which are close to you. Because working with the nearest factories will reduce your shipping cost significantly.
If you choose a wholesale clothing manufacturer that is near to you, you will save cost and time for visiting their site. Since you are serious about your brand and product, you likely want to visit your chosen factory before starting a wide range of production. It's so much more convenient to deal directly through meetings and greetings than hundreds of emails and phone calls. Through factory visiting, you'll also watch their working floor with your own eyes and can study the way they work. Plus, you can see the quality and ask about their shipping service in person.
Bottom Line
Selecting a wholesale clothing manufacturing partner is a critical decision, and is very important to the success of your business. Never take it lightly or never make it quickly. Choosing a poor partner incurs unnecessary expenses, production delays or manufacturing poorly made products. As your wholesale clothing manufacturer is a partner and an extension of your brand, you should take enough time to choose the better one. When you have a reliable wholesale clothing manufacturer as a partner, your business is on the right track to success.
FAQs about Finding Wholesale Clothing Manufacturers
Q: Can I buy directly from manufacturers?
A: Depending on the business and type of products, most of the manufacturers won't sell products in small quantities. So, it won't be possible for an individual consumer to buy directly from the manufacturer. In that case, you should go to the distributor (who purchases products in bulk) to buy the product you need.
Q: How to Buy Wholesale for Resale
Form a Company.
Get a Business License.
Get an EIN Number.
Secure a Tax ID.
Obtain a Reseller's License.
Get Insurance.
Check If You Need a Licensing Agreement.
A: 7 steps to making a buy
But there are clothing wholesale manufacturers not having minimum order requirements for resellers on business license, you can just purchase items wholesale.