2023 has arrived, many women are thinking about what prom dress to wear on Valentine's Day. A perfect prom dress will be essential. A beautiful prom dress will curve a girl and make her shine and attractive.
As a boutique owner, you must consider what styles of prom dress to offer and find what style of prom dress for wholesale. So a list of prom dress in popular design will be the first thing you should have. In this article, we will introduce 8 styles of prom dress for wholesale for Valentine's Day that your customers will adore.
Imagine that your customers wear your handpicked style of prom dress and get their love on Valentine's Day, you will be appreciated in all aspects.
---
8 Hottest Prom Dress for Wholesale for Valentine's Day
1.Zero Waste – Gathered Cup Prom Dress
This is a leopard print prom dress for wholesale, which is fashionable. Thanks to the micro print and deep red tone, this wild prom dress feels so elegant.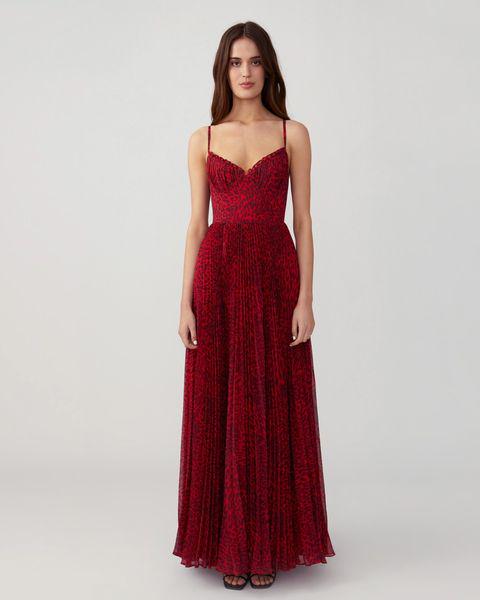 ---
2. Editor's Pick-Puff Sleeve Prom Dress
An off-the-shoulder black prom dress is timeless in style, it's a fashionable style of prom dress for wholesale. Elevate your boutique with a simple, elegant prom dress.
---
3. Mac Duggal-Tulle prom dress
This is a prom dress that will make you stand out, even girls are in a room full of sequin prom dresses, this dreamy tulle, ombre number is loud. There are many young girls who will adore this style.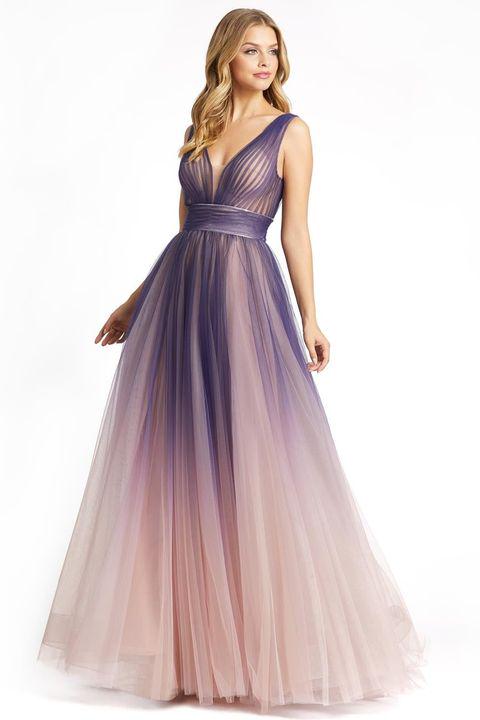 ---
4. Superdown-Dina Mini Prom Dress
Let's be real, this star sequins mini prom dress will be packed for 2023, this will be a trending style of prom dress for wholesale. Rock an unexpected print to stand out among your equally blinged-out friends.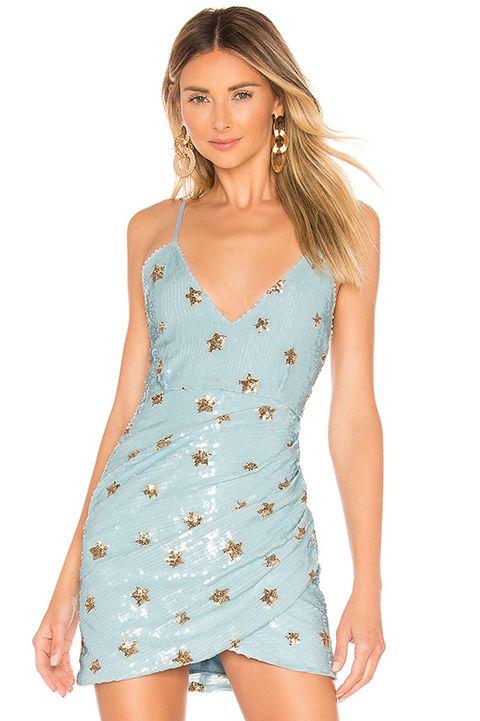 ---
5.David's Bridal-Satin Ball Prom Dress With Jewel Embellished Bodice
How couldn't you have an off-the-shoulder ball Prom Dress in dark green color? "Your Royal Highness, your carriage awaits!" Lean into the corset trend with this faux-bustier lined with bling.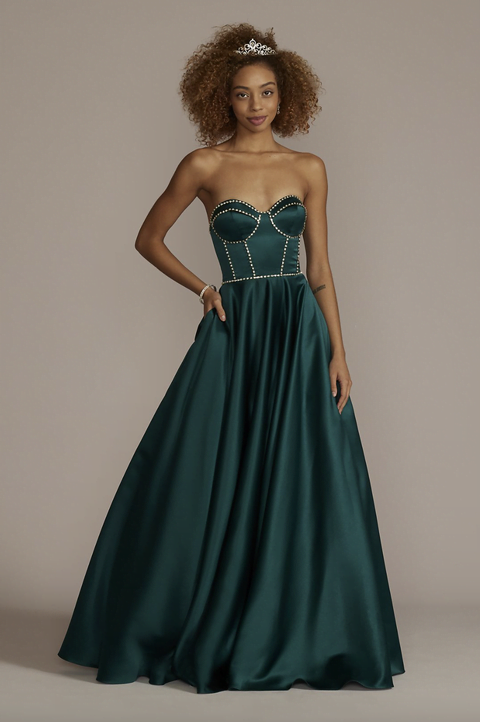 ---
6. Anthropologie-Plissé Halter prom dress
You don't need a wild print to look completely unique–go for an interesting texture instead. For girls that want to catch others' eyes, and this is the prom dress for wholesale you want in your boutique.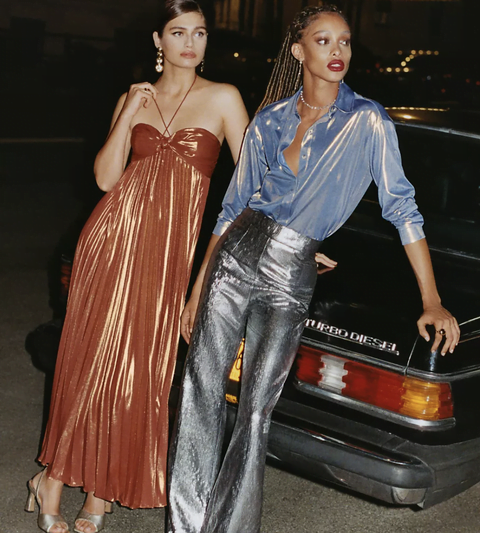 ---
7. BCBG-Oly Tiered Ruffle Tulle Evening Prom Dress
Hot Girl gothic vibes? Yeah, we're about that. This prom dress is super lightweight thanks to the airy tulle. The layer-by-layer design will be eye-catching! Consider buying this prom dress for wholesale.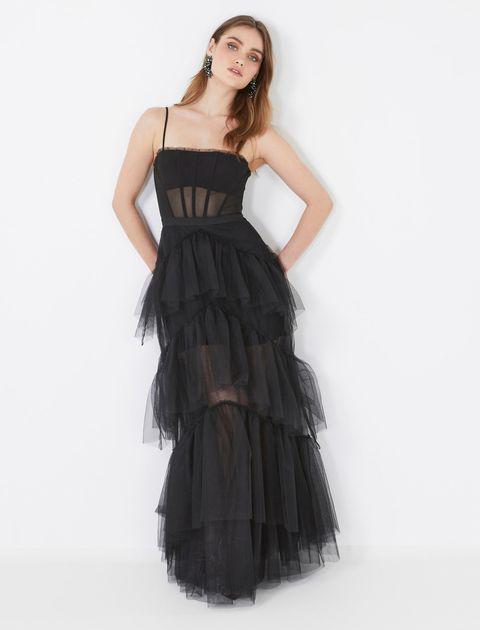 ---
8. For Love & Lemons-X REVOLVE Bustier Prom Dress
Here comes a bustier Prom Dress, sexy and pretty! This boho number goes above and beyond extra, with lace, sheer paneling, and a corset bodice. Alexa, play "Girl on Fire" by Alicia Keys…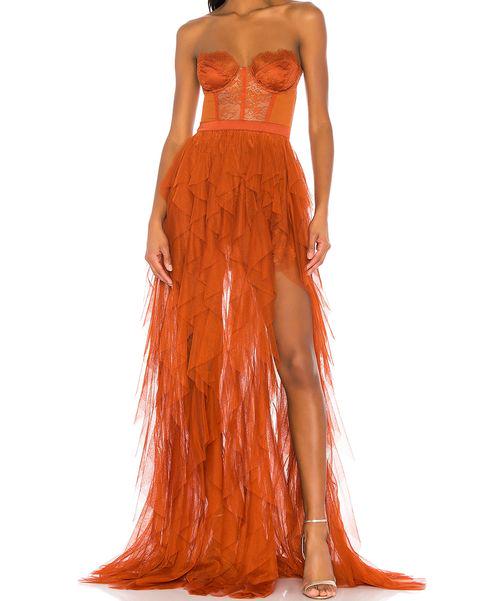 ---
Conclusion
Dressing up on Valentine's Day and having a romantic moment with the love is a thing that all girls are dreaming about. If boutique owners can prepare a series of beautiful styles of prom dress for wholesale for their Valentine's Day, and do some promotions, there can be many girls coming to your store to shop. Of course, prom dresses can also be sold to boys as a gift to their girls.
If you want to make a huge profit on Valentine's Day, you must carefully check our list we created for you!
---
FAQS about Wholesale Prom Dress for Valentine's Day
Q: How much should the price of an average prom dress?
A: The average price of a prom dress $85 – $700, you can set your retail price of prom dresses within this range. Prom dresses will most likely be the most expensive part of attending prom for you. Even if you plan on making your own dress, fabric for formal gowns isn't cheap.
Q: What color prom dress do I wear to a Valentine's Day dance?
A: Any color is probably fine but if you really want to be in a theme color, go with white, any shade of pink, bright/scarlet red, or a pale purple. If you go red or pink, sequins would be ok but don't overdo it. If you go for a long prom dress, fabric won't matter as much unless it's a very formal dance but don't go for anything too cheap, but if you go for a knee-length prom dress, chiffon is always a nice look for that prom dress length and should work well in any of those colors. Satin works well for a red prom dress and bolder shades of pink. White prom dresses work best in chiffon or lace. Lace would probably work for any of those colors as well. Something silky of course works across the board too. I know you were asking specifically about color but figured Id throw in a few extra tips. Feel free to follow or ignore them as you see fit. Just remember to have fun!
Q: Ladies do you favor red prom dresses when going out on Valentine's Day?
A: Married my love In February 2009. 11mo
My husband and I don't celebrate Valentine's Day, we never have. Especially after getting married, our anniversary is literally a week following.
But, we don't go out like that anyway. Our anniversaries aren't even spent going out. We have 3 kids. We tend to just stay home, and there isn't much to do where we live anyway.
Q: What should I do with my old prom dress?
A: Personally, I wear mine quite often. Some years, I go out on Valentine's Day with single girlfriends (and boyfriends), prom dressed to the nines. One year we went out for beer and burgers in our ballProm Dresss, which drew some stares, but we had a lot of fun. Another year we had a champagne tea in London with scones and cucumber sandwiches. Next year we're considering Paris. It's fun to prom dress up sometimes, and if you don't have a reason, you make a reason.
That said, the other ideas people have posted are all good, and probably more practical than mine. If you need money, you can always sell it – I've sold a lot of my wardrobe on eBay, Depop and Vinted, when my family have been in need of money. (Though if it's a good-quality prom dress, you can probably get a better price selling to a resale shop.) And I really like the idea of donating it to a program that passes them on to girls on low incomes, if you have such a thing in your area.