There are prom events for schoolgirls every year, so there is always a high demand for prom dress for wholesale for every boutique owner.
When finding a supplier to buy prom dress for wholesale, you need to take many factors such as the prom dress style, prom dress quality, shipping policy and return policy into consideration. There are many styles of prom dresses, including off-shoulder prom dresses, fit and flare, trumpet skirts, mermaid prom dresses are only a few top choices preferred by young girls wanting to shine at their high school prom, formal dinners, and international galas. Young ladies are always on the lookout for exquisite prom dresses that make them stand out from the crowd.
Such big demands will put more pressure on you as a prom dress retailer to expand your prom dress collection to get the attention of every woman in town! The market is massive for prom dresses, but to earn a reasonable profit, you need to invest in prom dress for wholesale.
So it is significant for every boutique owner to find a prom dress wholesale supplier that has plenty of styles of prom dresses, offers prom dresses in good quality but low prices while having enough stock and provides stably fast shipping. Finding this kind of wholesale supplier will cost you a lot of time and effort. In order to solve this issue. This article, TOBWholesale will help you focus on the key points when you are finding a supplier to purchase prom dress for wholesale. Following the key points listed below will save you time while helping you find a wholesale supplier in favor, and increase the chance of having success in your prom dress business in prom season 2023.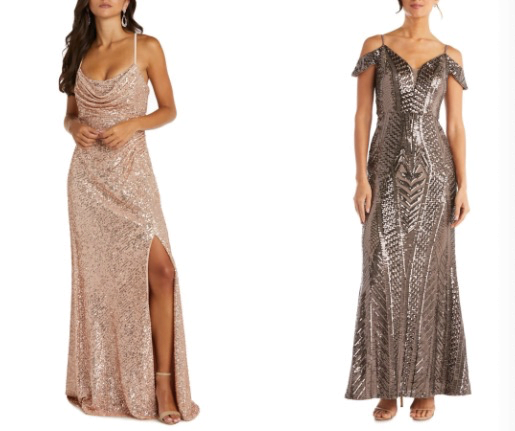 What to consider when choosing the perfect wholesale prom dress?
1. Factory direct selling price
The wholesale prom dress prices you purchase impacts your business margin greatly. The price is all within your affordability. Screen according to your store positioning, whether it is a mid-to-high-end prom dress or a cheap prom dress, there is a big price deviation between them. So you need to choose the right price carefully.
2. Fabric & quality
The fabric and quality of wholesale prom dress will determine the reputation of your boutique, it is important for a long-term business. Does the fabric quality provide by the manufacturer qualified? Is it your style? The first line of defense is product quality, especially prom dresses. If you sell a prom dress that embarrasses customers at the prom because of quality problems, you will definitely receive a serious letter of complaint! Therefore, the quality control of prom dresses should be stricter and more cautious than other daily clothes! Secondly, you need to choose a manufacturer with the same style according to the style of your store, such as exquisite and elegant style, sexy and bright style, etc. These are all issues that you need to consider.
3. Customized service
Ask if the wholesale supplier provides a customization service. If so, you will have a chance to design styles for your prom dresses according to your knowledge. You can design your own product, and the manufacturer can help you manufacture it. Customized services have brought a lot of joy to people. With the continuous development of personal personality, private customization has become an increasingly popular trend among young people, which is more conducive to self-expression. Therefore, the market for customized services must be growing.
4. Designer style
Whether a supplier's prom style is trending or not is so important to your business. Style is the first thing when a buyer looking for a prom dress. It is important for manufacturers to provide you with the latest fashion trends. The design and marketing departments of manufacturers should regularly develop new garments and current products. Whether it can grasp the heat of fashion trends is related to the direct heat of the store and needs to be paid close attention to. So browse the supplier's wholesale website if they provide enough styles for you to choose.
5. Global supply
Stable, complete, fast responding, global customer service will significantly impact your business running. What is the manufacturer's service coverage? Which locations are they covering? Of course, the more the better, the greater the service coverage, the more stable the supply of manufacturers, which is conducive to the long-term operation of the store.
6. Design your own product line available
For an old business that already has many regular customers and a lot of orders, you may need to consider having the supplier open a production line for you, if you are running this kind of business, you should ask the supplier whether to provide this service. You can design your own products, and manufacturers can help you manufacture them. Please contact TOBWholesale for more details.
7. Bigger Discount on Bigger Orders
It is important to offer a Buy More Save More policy. Manufacturers offer all the hottest, latest and trendiest prom dresses that will keep wholesale buyers in line with the top fashions of the year. The more you buy, the higher the discount you get.
8. One dropshipping
If you have a demand for dropshipping service, you should know if the wholesale supplier provides dropshipping service. Dropshipping will help you ship the goods directly to your customers, and you can profit from the difference between the full price and the retail price without keeping the goods.
---
Conclusion
Taking the 8 points above into consideration is really important when choosing your wholesale supplier.
By following this guide, you can use these points to find the prom dress wholesaler you want and that suit you most. Comprehensive consideration from all aspects: style, price, material, shipping policy, etc., every detail is closely related to your final sales! Therefore, you won't miss the point that you should have known before determining your next wholesale supplier partners.
If you want to create your own world in the women's clothing market, you gotta take time to find and make a list of good wholesale suppliers for your business!
---
FAQs about Choosing the Perfect Prom Dress for Wholesale
Why get prom dress for wholesale from wholesale?
It's an ideal way to make your business successful, because
Wholesale supplier offers low-selling pricing.
You can have handsome earnings.
You will get prom dresses from multiple distributors bringing more variety and trendy designs to your outlet.
Prom outfits can also be sold as party prom dresses, ball gowns, bridesmaid prom dresses and are even perfect for formal evening parties and club events.
What are the best wholesale clothing suppliers?
In brief, wholesale clothing suppliers that provide a large range of styles, good quality ,low price, fast shipping, and considerate after-sale service are the best. You must know some shopping platforms like Alibaba, but I still want to recommend FashionTIY, a B2B online wholesale market for you.I purchased a batch of women's tops from FashionTIY last week, and they feel pretty good, the price is low, the quality is good, and the styles are particularly good.
You need to find a reliable supplier, you can go up and browse. It will be updated every week.
After all, there are more than 30,000 unique styles of clothing.
What kind of prom dress do you prefer?
There are different people attending different event under different prom dress code, so there is no standard for recommendation to a prom dress. But, I wore a short prom dress because it was different from others and MUCH MORE practical for dancing. I chose a prom dress A line because for me it was more flattering. It was the color red because this color attracts the eyes. I thought the off shoulder and the embroidery added femininity to the look. Furthermore, because I bought it online it was less expensive and nobody had my prom dress. I only received good comments on my prom dress, one of my friends even told me that out of all the prom dresses of the prom night, mine was her favorite after hers, of course. Choose your style depending on your personality and condition.
How do you search for the perfect prom dress?
There are 8 questions that I would take into consideration when searching for my perfect prom dress, try to ask yourself these 8 questions:
What prom dresses have you worn in the past that made you feel amazing?
What is your favorite color? Do you have a specific color in mind for your prom dress, or are you more open in this area?
What prom dress styles make you feel comfortable according to your body type? (I'm an hourglass, but I have a little pooch on my stomach, so I prefer prom dresses that aren't too tight, but they still show off my curves.)
Do you like strapless prom dresses or prom dresses with straps? Strapless prom dresses are beautiful, but they do tend to fall down often. prom dresses with straps solve this problem, but sometimes they appear a little boxy.
Do you like glitter, sequins, etc.? Some girls like to keep it simple if they want to wear blingy jewelry or they have a date with them, but others like to have a prom dress with bling.
Do you want to stand out or fit in at prom? Some girls like to go to department stores for their prom dresses because it's easy, but others like online websites or professional prom dress shops because they want a prom dress no one else is likely to have.
What is your price range? Yes, it is a downer, but some prom dress for wholesale can be NOT cheap enough. But, be sure to ask yourself if you want to spend a lot of money on a prom dress that you may/may not wear again.
Go with your gut! If a prom dress for wholesale catches your eye and you try it on and FALL IN LOVE with it, then get it! You want to feel beautiful on your prom night, and prom only happens during high school. Make it count!