How do shop owners quickly know which wholesale loungewear sets sell the most? Follow me, and I will introduce you to six most high-in-demand wholesale loungewear sets for 2023 in six minutes, helping you open the new market easier.
6 Most high-in-demand wholesale loungewear for 2023!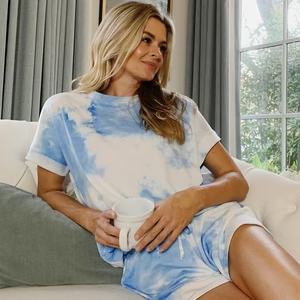 Tie dye wholesale loungewear set https://www.katydidwholesale.com/collections/loungewear-sets/products/light-blue-and-white-wholesale-tie-dye-loungewear-set
The trendy and vivid colors in tie dye robes are sure to catch the eye of your customers! The fun tie dye wholesale clothing combines high-quality function with the season's hottest print. So, whether your customers are preparing for a weekend away or for some R&R at home, this set can fit what your customers need.
These ultra-soft robes offer luxurious warmth, as well as style. The knee-length design and tie-waist makes these wholesale bathrobes perfect for both spa days and for staying warm after getting out of a daily shower. Your customers can wear them alone or layer them over their favorite loungewear.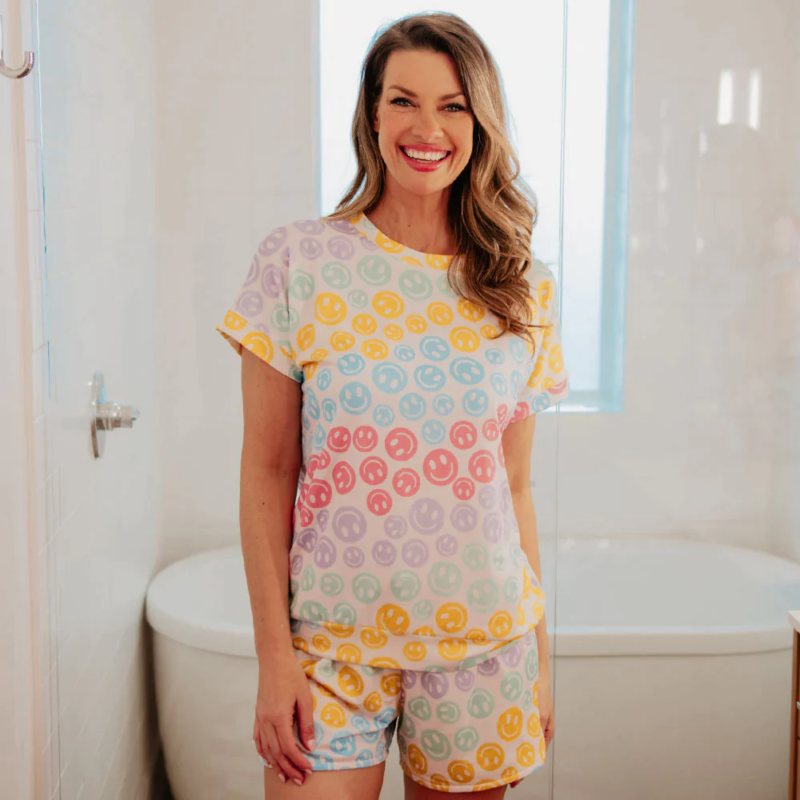 Pstel happy face loungewear set https://www.katydidwholesale.com/collections/loungewear-sets/products/pastel-happy-face-loungewear-set
In search of something super cute and comfy to lounge around in? Check out this loungewear set! This two piece set comes with a short sleeve top and shorts, which is perfect for spring, and it's so comfortable you'll never want to take it off.
Whether your customers are lounging at home or hanging out with your best friend, this set is sure to put a smile on their face.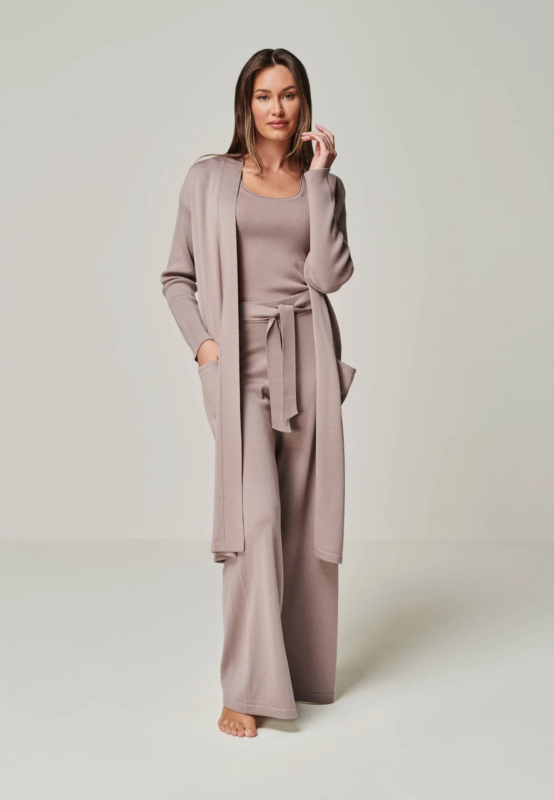 bounce cozy lounge set https://www.youlookperfect.at/products/nachhaltiges-homewear-set
Cardigan Blossom & Top Blossom & Pants Bailey. It has the ideal pairing characteristics: soft, breathable, warm or cool — depending on what your customers skin need. It is a great choice that all store owners should stock up with.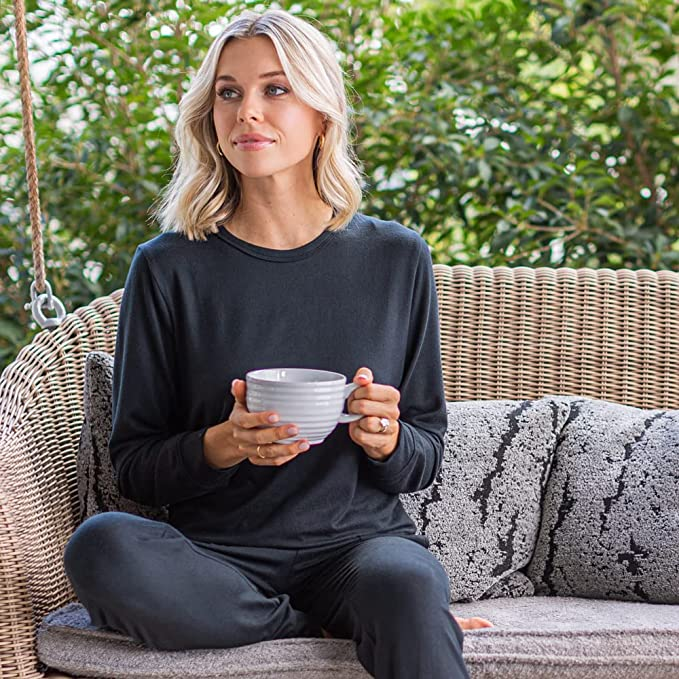 Softies Dream Jersey Crew Neck Summer Lounge Sets for Women, Ultra Soft 2 Piece Loungewear
This set likes cashmere on your skin. You won't want to take it off – and there is no need to. With this set on, those days indoors just got a whole lot trendier! This is the first choice for customers with extremely demanding comfort requirements!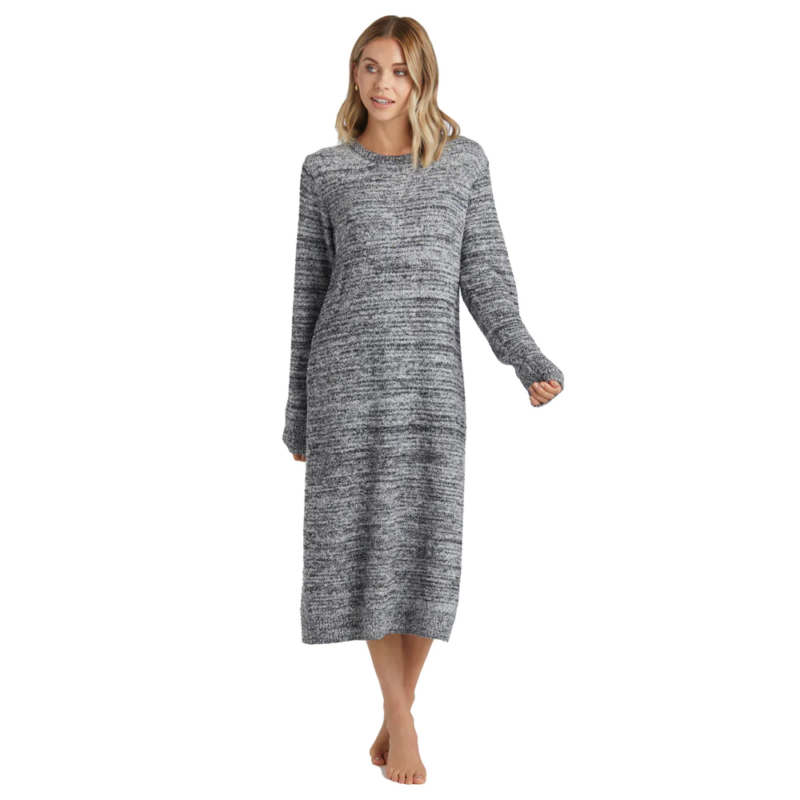 Marshmallow Crew Neck Lounger with Pockets
Say hello to the Softies Marshmallow Crew Neck Lounger, your new weekend or anytime uniform. Made with comfort in mind, this stylish lounger wraps you in marshmallow-like softness practically from head to toe. Falling just below the knee, this luxe staple features heathered melange fabric, a hand stitched crew neck opening and a beautiful shirttail hem. Look no further for the coziest and chicest way to kick back day or night, these comfy, practical and fashionable items of clothing are an essential for your store.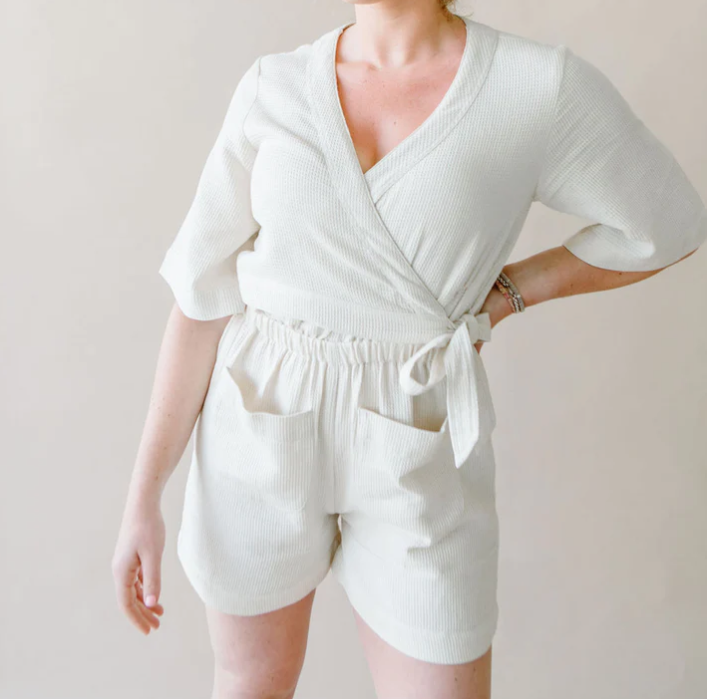 Waffle Romper Robe
Does your work-from-home need a refresh? These cotton and comfy loungewear sets and pieces are the perfect addition to any wardrobe. The Textured Slub Twist Front Tee is exquisitely designed and offers a comfy, 100% organic cotton material, three-quarter-length sleeves, a trendy v-neck front, and a loose yet flattering fit. What's more, the mallard color stays trendy all year round!
Below are the best brands deserve your trust to find the high-in-demand wholesale loungewear set for women, including super-soft leggings, comfy sweatpants and joggers, plush robes and more, from which you can figure out what's in fashion in the loungewear set at the moment.
3 high-in-demand wholesale loungewear Brands
Hanes
Hanesoffers a large assortment of affordable loungewear, including hoodies, sweatshirts and sweatpants. Amazon reviewers raved about the softness, comfortability and wash durability.
https://www.amazon.com/stores/Hanes/Hanes/page/F83022EC-A709-4B2F-BCB7-7BBFA1896AB0
Brooklinen
Wearing this loungewear is just as cozy as sleeping in the brand's sheets. All styles feature minimal designs and neutral colors.
ThirdLove
Combining quality fabrics, on-trend designs and size variety ranging from XS to 3x, ThirdLove is shaking up the loungewear game. Each delivers breathable fabrics that aren't see-through.
FAQs
1.Is there any recommended online wholesalers that specialize in selling the hottest wholesale loungewear sets?
TOBWHOLESALE–https://www.tobwholesale.com/product-category/loungewear/
TOBWhoelsale (TOBWholesale.com) is the better answer, a dress wholesaler providing trendy women's fashion wear to small, medium, and large retailers with competitive factory prices around the world.
There are hundreds of wholesale loungewear sets for you to choose from. Stock up your store with only the best and most trendy loungewear sets and your customers will fall in love with them. For more glamorous options, go to TOBWhoelsale.com .
TOBWHOLESALE always have partnerships with a series of manufacturers in China that offer better quality of clothing than SHEIN does. Sometimes TOBWHOLESALE may negotiate on the price with the manufacturer to offer a bunch of clothing at prices even lower than the manufacturing cost for special promotions for TOBWHOLESALE's retailers. Sometimes, you can get a $160 Sailwind heated clothing with $20 only, limited 3000 pieces. More "Steal" only on TOBWholesale.com.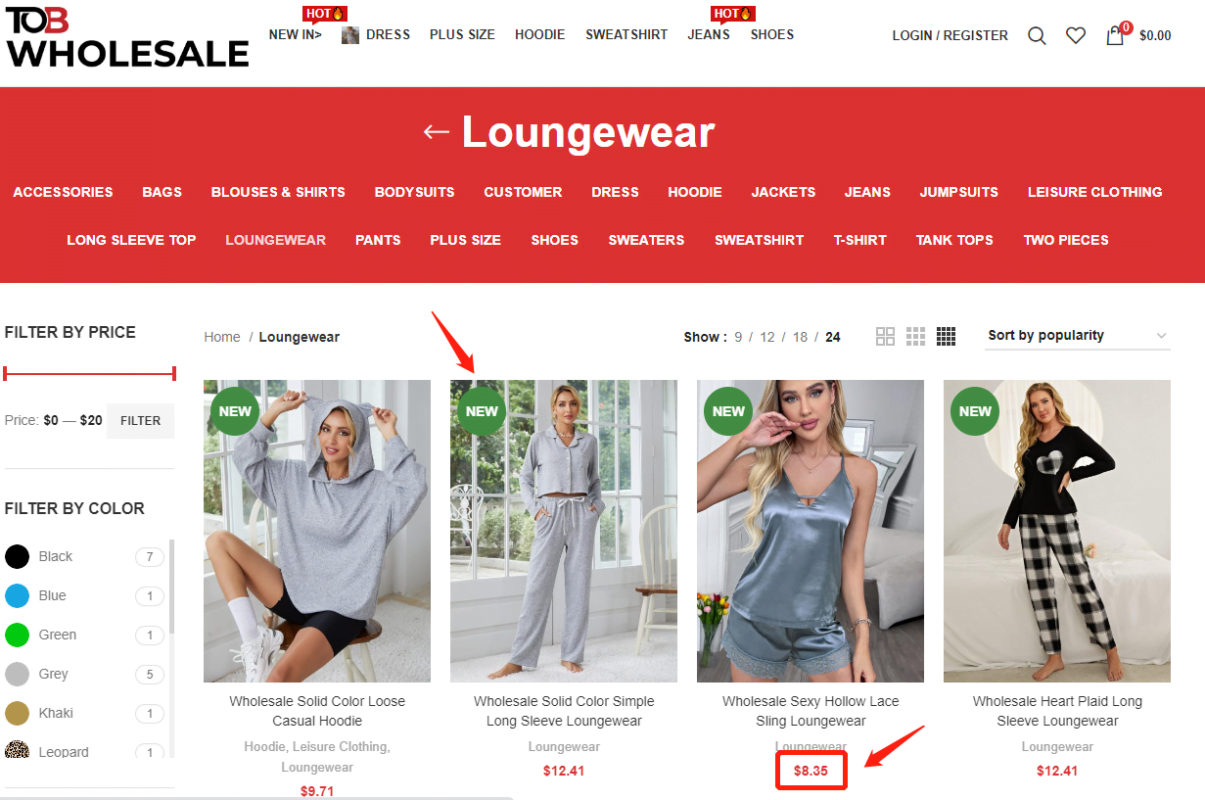 2.What else can you do to increase the sales of the loungewear sets of your store?
One of my friends said to me that her boyfriend complained about her looking like a homeless man at home and she was tired of looking like a lazy bum in her loungewear. You can teach your clients some practical dressing tips while recommending loungewear sets in your store, which is stylish and chic as usual, showing new ways to elevate loungewear!
You can check out some bloggers on Youtube who have experimented with different styles of loungewear sets and have a lot of experience matching them.They can teach you how to not like you are wearing loungewear set.
3.What should you do if the customer encounter the size problem?
Improve return policy and inform customers of detailed return and exchange instructions.
Instruct the customers to retrun and exchange the wrong size loungewear set step by step.
Check the size standard of wholesale loungewear set and update the size comparison table.